Tap into nature at annual Earth Day celebration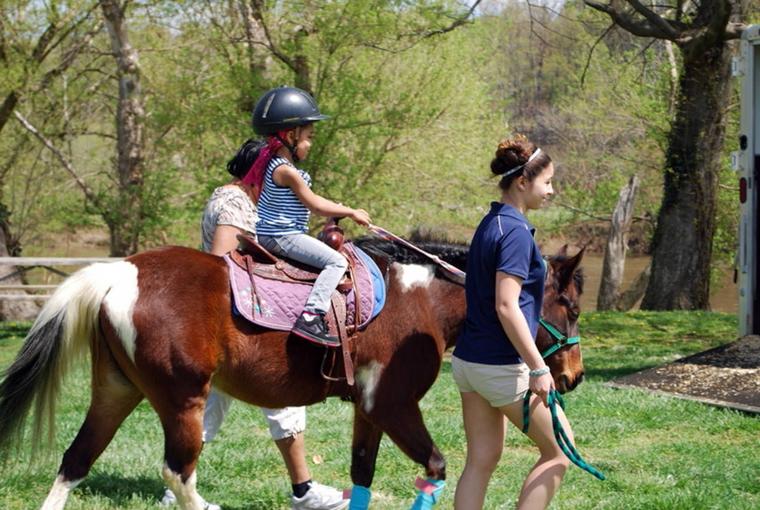 For the past 12 years, the folks at Fredericksburg Parks and Recreation, led by nature education coordinator Linda Bailey, have hosted an annual Earth Day celebration with the mission of offering an "engaging, family-friendly event to promote environmental awareness and stewardship."
With 90 exhibitors and an anticipated crowd of 6,000, this year's festival at Old Mill Park promises to be the biggest and most exciting of all.
One reason for the event's wild popularity is its hallmark community engagement of organizations, associations and enterprises all with a connection to the great outdoors. In fact, a committee of 12, representing eight local organizations, works together for six months to plan each year's celebration.
Another reason for its attraction is the delivery of its message of environmental preservation and protection which, rather than being couched in rules or restrictions, is positive with a focus on establishing bonds with nature.
"When people see how our daily lives are connected with nature, they get excited about the environment," said Bailey, "and feeling that connection is an impetus to care about and care for nature."
With activities and exhibits specifically for children, the Earth Day celebration is able to spark that awareness and sense of connection even among the future stewards of our environment. Several local beekeepers will be on site with information and an observation hive, and the Fredericksburg Spinners and Weavers Guild will let visitors try their hand at using a loom and spinning wheel to transform cotton or wool fiber to yarn and fabric. After these experiences, children who spread honey on their toast in the morning or pull on their sweater may feel a different and deeper connection with the source of the things they use every day.
A number of booths will have fascinating creatures—some that children may be able to find in their own backyards and others that roamed our local environs millions of years ago.
Bailey and her trusty assistant Mimi Dempsey will transport much of the content of the Motts Run Nature Center to the celebration—including skulls, castings of animal tracks, pelts and even a 6-foot tall mounted black bear (which will be dubbed by the winner of a name-the-bear contest). Youngsters will have a chance to hold the nature center's resident corn snake, Pocket, and even pose for a photo op.
On Henry Michaloski's See and Touch Nature Bus, they can explore the critters that inhabit our forests, streams and underground in innovative displays that include simulated natural environs. The Virginia Wildlife Center will introduce a number of the birds of prey that it has rescued and rehabilitated, and staff will provide information about the special adaptations that make these birds such skillful hunters. Meanwhile, paleontology aficionado Jon Bachman will present his fascinating fossil collections and help the viewer to grasp the vast duration of time that has passed since prehistoric creatures made our locale their home.
Ride-on adventures include the Izaak Walton League's tractor-pulled barrel train and the pedal tractors of Snead's Farm.
All exhibits feature some interactive element, so children might want to bring along a bag for their take-home treasures, which could include a bird house crafted with the guidance of Virginia Master Naturalist Jim Steele, a fishing fly handcrafted at the Falmouth Flats Fly Fishers station, and a planted seed to transfer to their gardens.
As an introduction to the culture of those who inhabited the area long before Fredericksburg was settled, representatives of the Patawomeck Indians of Virginia will present a replicated village of their tribe, complete with artifacts and a dug-out canoe. The Rappa-Pos of Virginia will also present Native American regalia and dances.
"The daylong celebration offers so much experience for both adults and children, that everyone who comes will take away a newfound appreciation of the natural world, and maybe even a desire to pursue and new hobby or outdoor activity," said Bailey. "They will find something new and wonderful that helps them connect with nature and have a richer, fuller life in some way."
What: Earth Day on the Rappahannock
Where: Old Mill Park, 2410 Caroline St., Fredericksburg. Ongoing shuttle available at James Monroe High School. Event can also be accessed via a hike along the Heritage Trail loop.
When: Saturday, 11 a.m. to 4 p.m. (rain date: April 30)
Cost: Free
Info: 540/372-1086 ext. 213; earthdayfred.com
Posted: Thursday, April 21, 2016 12:00 am